A war-hardened Crusader and his Moorish commander mount an audacious revolt against the corrupt English crown.
Directed ByOtto Bathurst
StarsBen Mendelsohn, Jamie Foxx, Tim Minchin
GenreAdventure, Action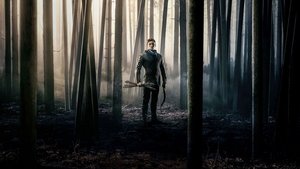 Seasoned musician Jackson Maine discovers—and falls in love with—struggling artist Ally. She has just about given up on her dream to make it big as a singer—until Jack coaxes her into the spotlight. But even as Ally's career takes off, the personal side of their relationship is breaking down, as Jack fights an ongoing battle with his own internal demons.
Directed ByBradley Cooper
StarsAndrew Dice Clay, Sam Elliott, Rafi Gavron
GenreDrama, Music, Romance
Tyrel, a sole black man, attends an otherwise all-white weekend of drunken bro debauchery on a birthday trip to a cabin in the Catskills.
Directed BySebastián Silva
StarsAnn Dowd, Caleb Landry Jones, Jason Mitchell
GenreDrama, Comedy